Organizing the most legendary conference obviously requires having the most legendary organizing team. In order to assure a week full of splendid memories for all of the dear participants, we have gathered together the best people. Our organizing team consists of 11 passionate doers. We cannot wait to get to know you!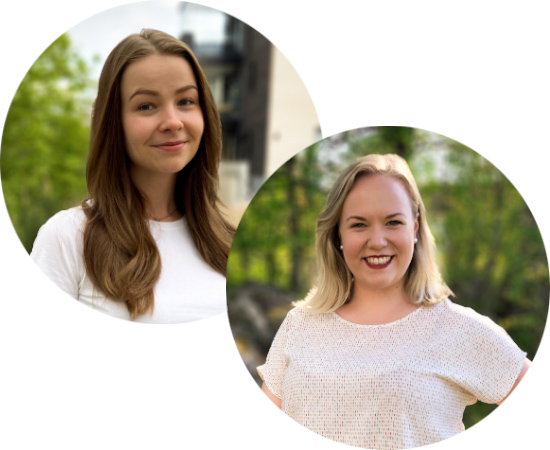 Anna-Stina Vähänen & Jutta Risikko
Ahoy, dear NESU family! We are Jutta and Ansku, the Head Organizers of the Autumn Conference 2020 that's being held in our beautiful home city, Oulu. Together with our amazing team, we are working hard to give you the best conference experience possible. Our main responsibilities include keeping all the strands together and supporting our team with their tasks as well as making sure there won't be any Matti's in our wallet by the end of the week. During the week we are the all-rounders that you can approach with any possible issues, and we guarantee that they are being handled the best possible way. We are already counting days to seeing all of your happy faces in November!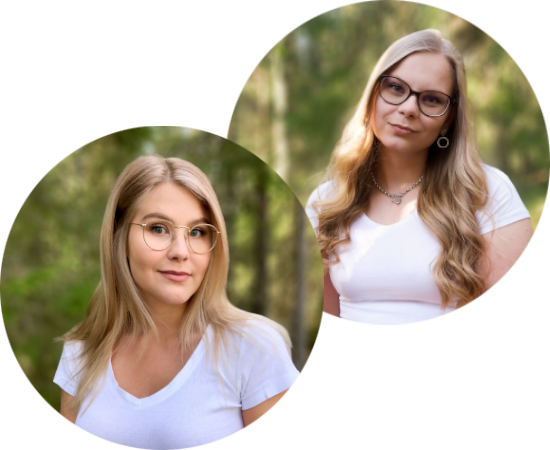 Ella Rantamaa & Emmi Maalismaa
Hello! We are Emmi and Ella and we're taking care of the corporate relations this autumn. Our main goal is to ensure collaboration with the most interesting companies. We will also make sure that all of the semma-goers as well as the companies make the most out of the cases. Hoping to see your favourite party snacks at the sitsitable or just have a specific company in mind we should collaborate with? Send us a message, and we'll try to make that happen!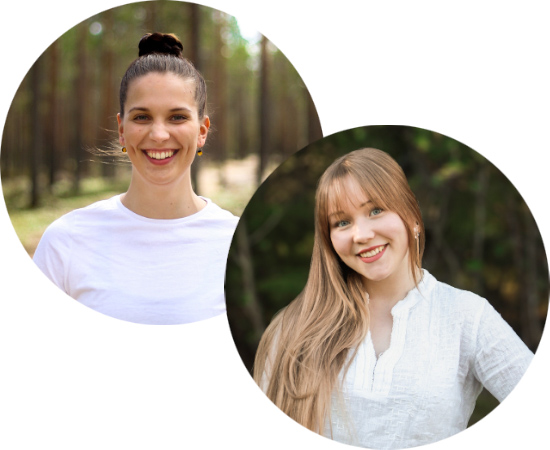 Henna-Riina Kokko & Jenni Romppainen
Hi all! We are Hensku and Jenni, girls who are behind the daily wake-ups to do some case working with the inspiring companies of our Autumn Conference 2020. Our goal is to make things go smoothly throughout the day program and ensure that the cases are interesting to you to solve. If you have any questions related to cases, schedule or even how to cope with early mornings during the conference, hit us up!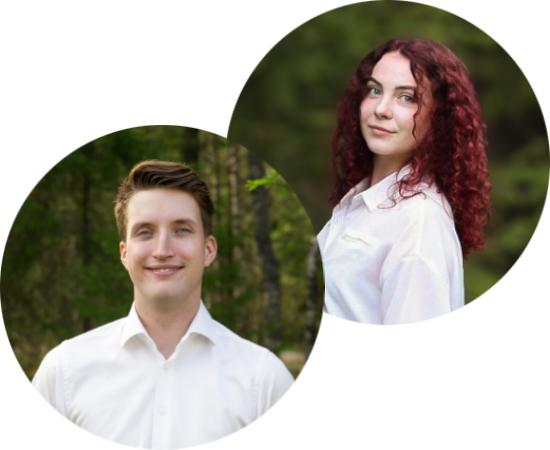 Juho Lahtinen & Tia Rahkila
Hi all you NESUits! We are Tia and Juho and as you might have already guessed, we are here to ensure that your Conference week includes amazing and unforgettable evening activities to balance out the fast-paced day program. We are trying our best to loosen you up after hard day's work by organizing some fun events. Above all our goal is to provide you a chance to connect with other Conference participants and thus expand your network. Don't hesitate to contact us if you have any questions or suggestions regarding the evening program. See you in Oulu!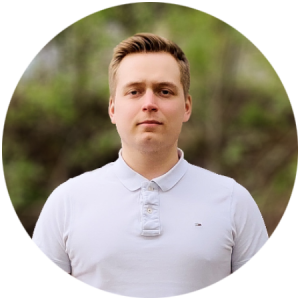 Joonas Siltari
Hello there! My name is Joonas, and my range of responsibility is the cabin. I will do everything that the Conference week gets a memorable kickoff and first night of the week with fellow NESUits. The autumn conference will be my first Nesu conference, finally, so I am excited to see you all in Oulu!
Logistics & Accommodation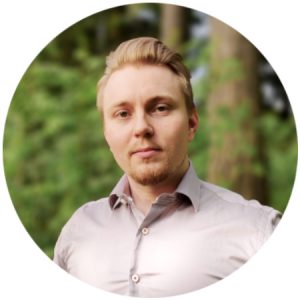 Lauri Härkönen
Eskimo greetings from Oulu! My name is Lauri and I will do my best to ensure happy bus rides and good night sleeps for all the participating NESUits. This is my second time organizing the Conference in Oulu. I cannot wait to see you next autumn!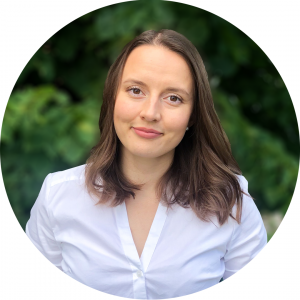 Emilia Hoikkaniemi
Hello dear NESU people! I am Emilia and I was supposed to spend my fall doing Erasmus exchange but somehow, I ended up being the organizer of the Gala. Now my top priority is to make our last night celebration in Oulu unforgettable. On Saturday we will change our overalls to our finest dresses and suits and celebrate together with our old and new NESUit friends. Let's raise a glass or two and have the best ending for our conference week!
Marketing & Communications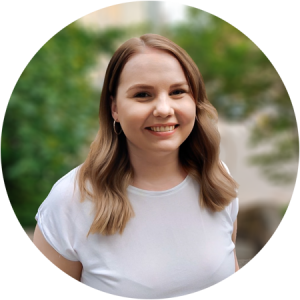 Veera Pitkänen
Hi there, dear fellow NESUit! My name is Veera, and I am the woman behind all the marketing and communications. The most important goal of mine is to draw you, together with all the other NESUits, to join in the most legendary conference week ever. During the week I will keep you up to speed about the schedules, locations, groups and all other information necessary, so all you need to do is to enjoy. See you in Oulu!