We have great partners to make the conference possible. Big thanks to all of them! Get to know the partners better below and click yourself to their websites for more information.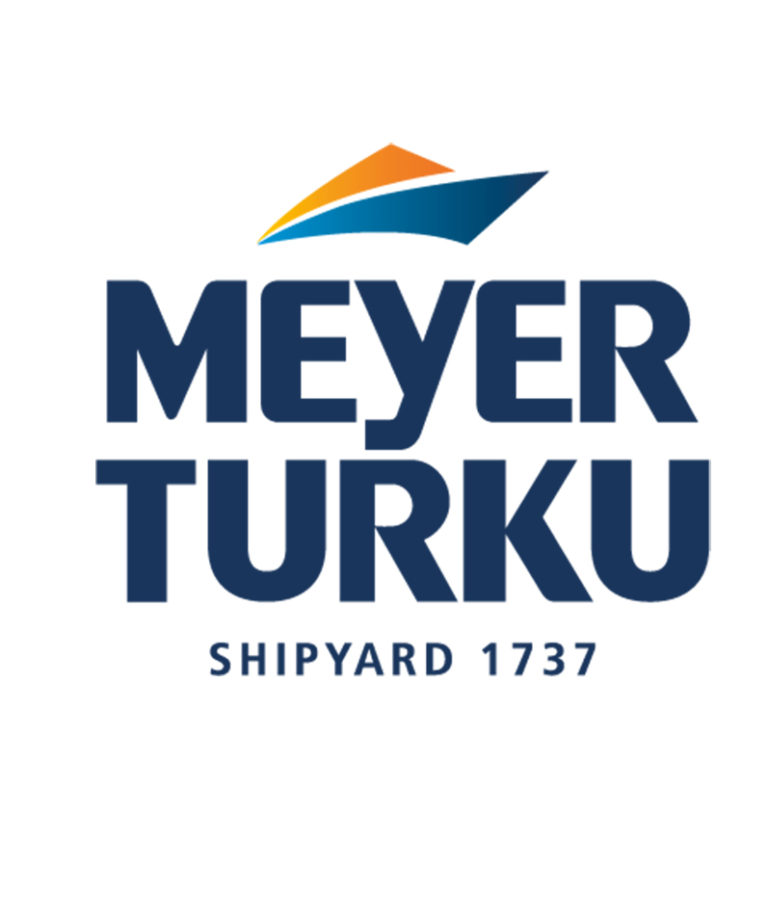 We are proud to introduce our main partner for the week, Meyer Turku.
Meyer Turku is specialized in demanding, innovative and environmental-friendly cruise ships, car-passenger ferries and special vessels. In Turku, ships have been built successfully all the way since 1737. Meyer Turku has three subsidiaries: Piikkio Works Oy, cabin factory in Piikkiö; Shipbuilding Completion Oy, turnkey supplier of solutions to public spaces in ships; and ENG´nD Oy, shipbuilding and offshore engineering company in Rauma. Together with its German sister shipyards, Meyer Werft in Papenburg and Neptun Werft in Rostock, Meyer Turku is one of the leading cruise ship builders. Co-operation between the three shipyards is developed all the time by sharing the best practices and having collaborative projects.
Our future prospects are excellent: the order book for cruise ships on our shipyard goes all the way to 2024. We are currently building cruise ships for Costa Crociere and Carnival Cruise Lines. The order book also includes cruise ships for Royal Caribbean International and TUI Cruises. At the moment we have already 2,000 employees. However, we still have a constant need for hundreds of new professionals from various fields, for example from planning and design to finance and controlling. Our next recruitment campaign starts in April. Read more about our versatile openings: https://rekry.meyerturku.fi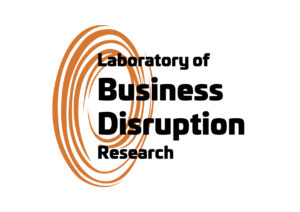 On Friday our partner The Laboratory of Business Disruption Research is going to hold an exciting day program.
The Laboratory of Business Disruption Research at Turku School of Economics researches different disruption phenomena in order to enable new business concepts and development of groundbreaking innovations. Supply chains and logistics are also bound to face major disruptions as digitalization and new technologies emerge. Our NESU program will take the participants on a roundtrip to discover what disruption is all about. This trip includes stops at local disruptors, opportunities to explore disruptions in the making, as well as testing your disruption mindset.

During the Conference week our participants get to solve a case held by partner CGI.
CGIAdvanced Analytics Solutions is a leading analytics company in Northern Europe developing next generation data and analytics solutions for our customers in multiple business branches. As a trusted partner in cloud transformation we provide consultation, technology solutions and implementation services, which enable our
customers to enhance business performance through better decisions.
More info here.

CADMATIC is a leading developer of digital and intelligent 3D-based design, engineering and information management software solutions for the marine and plant industries. Our solutions are used for all kinds of ship, offshore and process plant constructions, ranging from luxury yachts to the biggest cruise vessels and offshore platforms in the world, and from food and pharmaceutical projects to biggest power, chemical, oil & gas and pulp & paper projects.
Our success is based on close cooperation with our clients and a thorough understanding of their needs, excellent customer service and agile software development. As a result, we offer the most efficient software solutions for modern and digital design, engineering and information management.
CADMATIC combines the benefits of an international and growing company, with the feel of a family-owned business. We have customers from all continents and colleagues from 20 different nationalities in 13 offices across nine countries. Additionally, we have certified sales and support partners in 15 countries.